Speakers 2020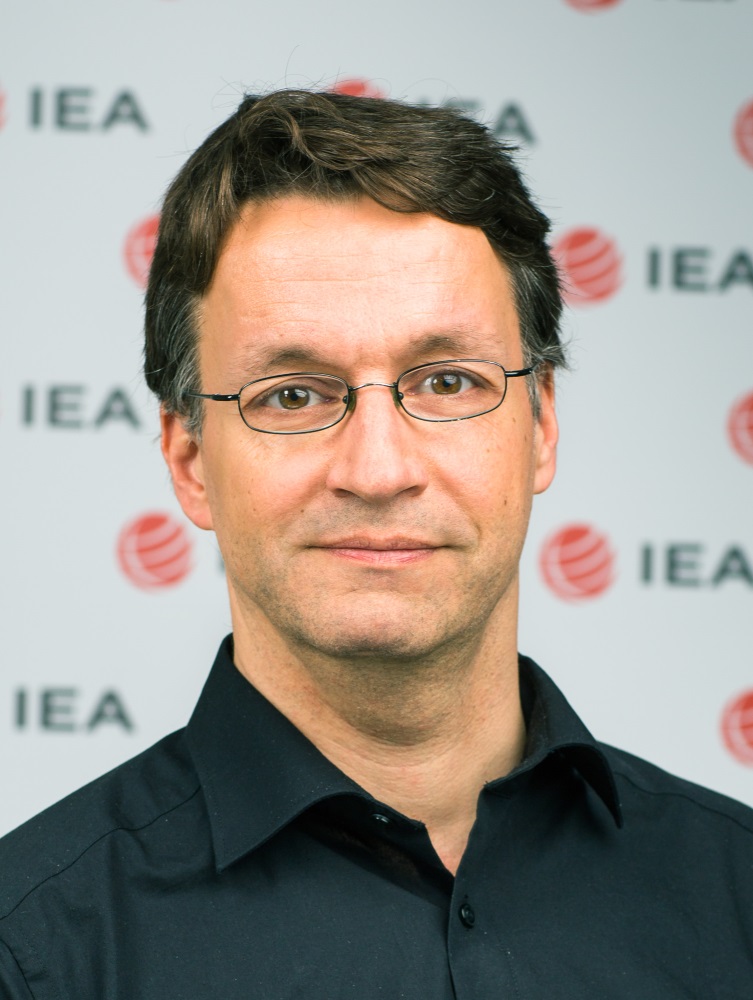 Ralph Carstens
Ralph Carstens is a Senior Research Adviser at the IEA in Hamburg with broad knowledge and experience related to teaching and learning, ICT in education, technology-based assessments, large-scale survey methodology and project leadership. Ralph recently chaired the TALIS 2018 Questionnaire Expert Group (QEG) where time and process data played a vital role in validating instruments, evaluating response burden and gauging survey fatigue through experiments.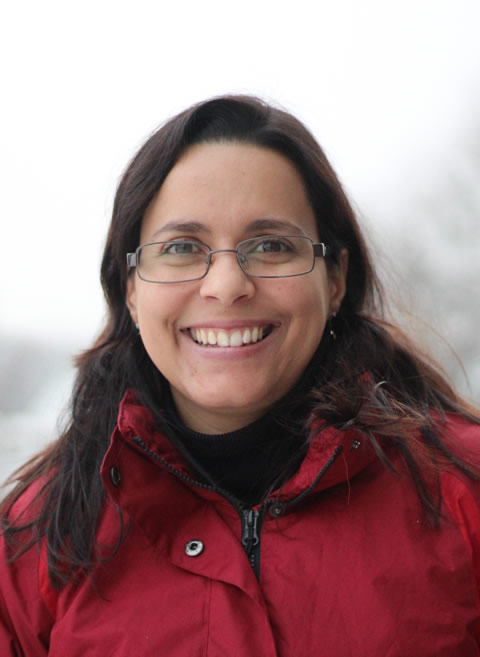 Denise Reis Costa
Denise Reis Costa is a postdoctoral researcher at the Center for Educational Measurement at University of Oslo (CEMO). She is the creator of the R package, LOGAN, and her research interests include survey and data analysis, international large-scale assessments, Item Response Theory (IRT) models, computer-based assessments, adaptive testing and log file analyses.
Hendrik Drachsler
Hendrik Drachsler is Professor of Educational Technologies and Learning Analytics and a member of the DIPF | (Leibniz Institute for Research and Information in Education (dipf.de), the Goethe University Frankfurt am Main and the Open University of the Netherlands. His research interests include learning analytics, personalization technologies and their applications in the field of technology-enhanced learning. Prof. Dr. Drachsler is a board member of the Society of Learning Analytics Research (SoLAR) and a board member of the European Association of Technology Enhanced Learning (EATEL). In the past, he was involved in various national and EU projects (e.g. patient-project.eu, LinkedUp-project.eu, laceproject.eu, safepat.eu, sheilaproject.eu) and was responsible for a total budget of more than 18 million Euros for research projects in the field of Educational Technologies.
Frank Goldhammer
Frank Goldhammer is head of the Centre for Technology Based Assessment at DIPF and full Professor of Educational and Psychological Assessment at Goethe University Frankfurt and the Centre for International Student Assessment (ZIB). He has been actively involved in large-scale assessments both at the international (PIAAC 2012, PISA 2015, PISA 2024) and the national level (e.g., PISA 2009-2018, ICILS 2013-2018). His research centers on technology-based assessment and includes innovative assessment formats, the use and interpretation of process data, modelling and experimental control of response times as well as digital skills.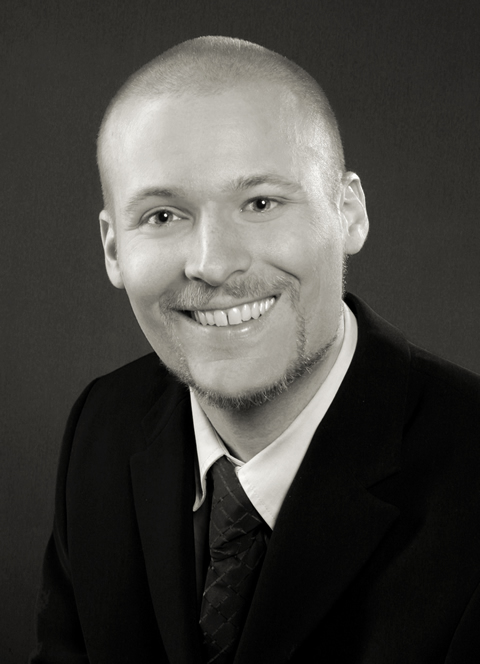 Samuel Greiff
Samuel Greiff is head of research group, principal investigator, and Full Professor of Educational Assessment and Psychology at University of Luxembourg. He has been involved in PISA since the 2012 cycle and is chair of the adaptive problem solving expert group for the 2nd cycle of PIAAC. In these positions, he has considerably shaped the understanding of transversal skills across several large-scale assessments and has worked with process data from a research, practice, and policy perspective.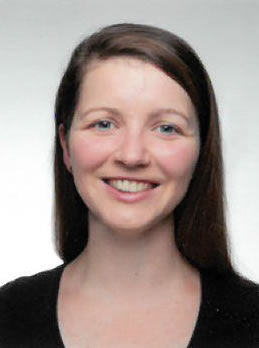 Carolin Hahnel
Carolin Hahnel is a postdoc researcher at the Centre of Technology Based Assessment (TBA) of the DIPF and a member of the Centre for International Student Assessment (ZIB). She has a background in cognitive psychology and received her doctorate for her work on cognitive processes in reading and understanding digital texts. Her research focuses on how students interact and learn with digital environments and how modelling process data from technology based assessments can contribute to the assessment and development of competencies.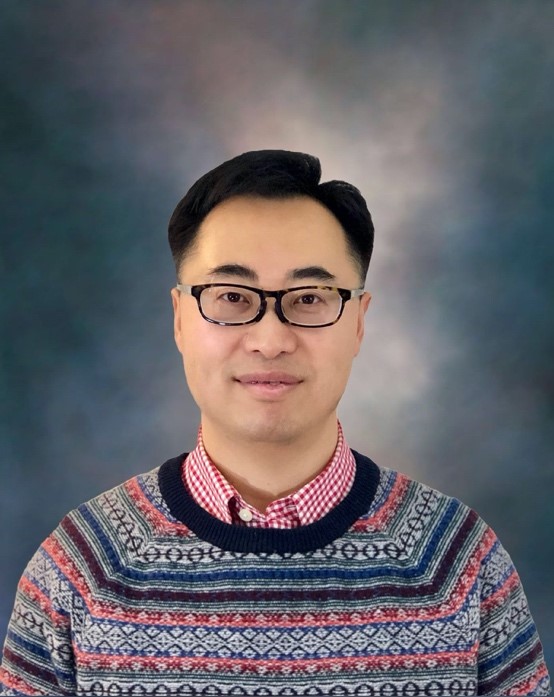 Jiangang Hao
Jiangang Hao is a senior research scientist at Educational Testing Service (ETS) and is co-chairing the research advisory council of the division of Psychometrics, Statistics, and Data Science at ETS. Jiangang's research centers on response process data, collaborative problem solving, natural language processing, and machine learning.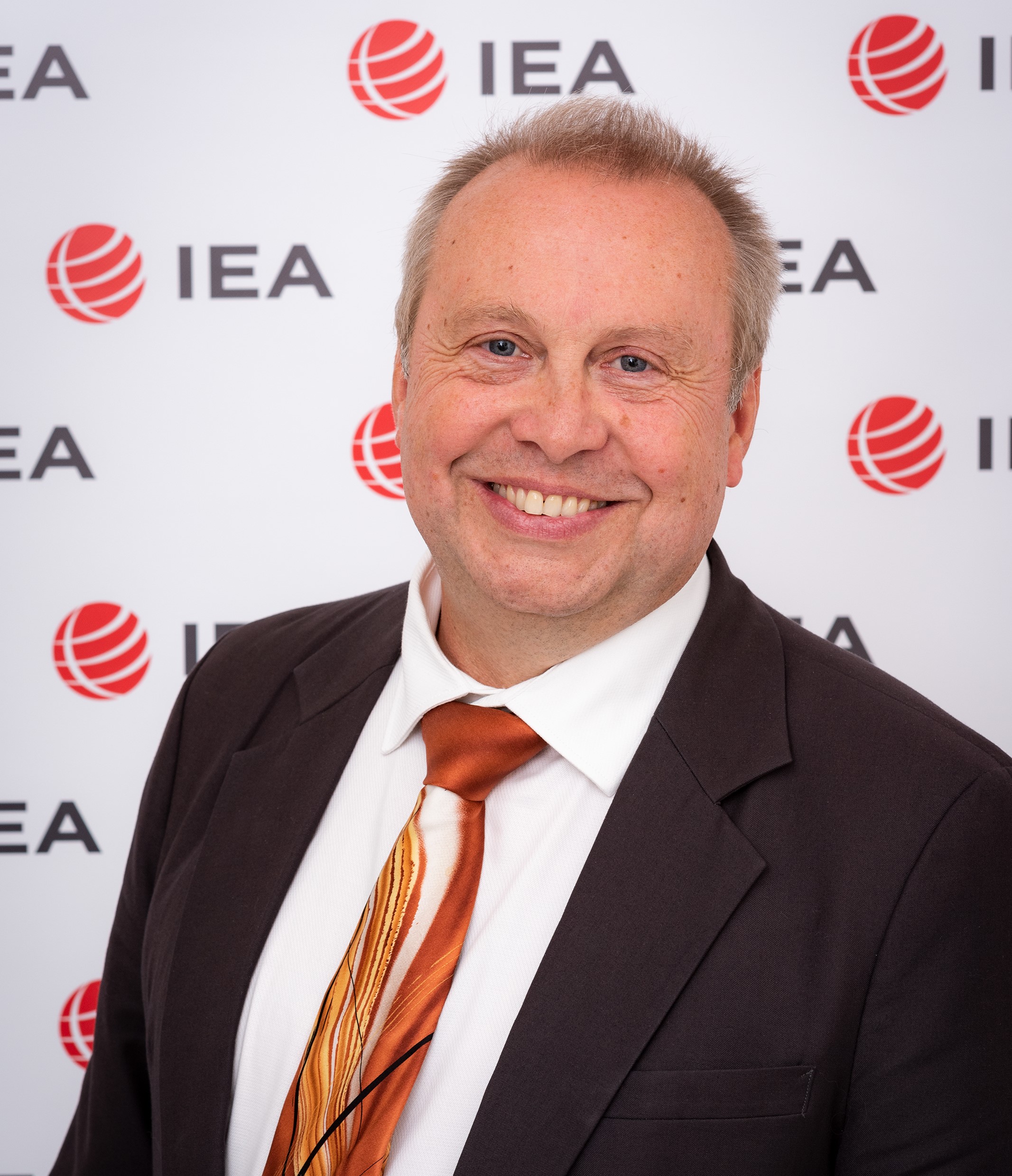 Dirk Hastedt
Dr Dirk Hastedt is the Executive Director of the IEA. He oversees the IEA's operations, studies, and services, and drives the IEA's overall strategic vision. Moreover, he develops and maintains strong relationships with member countries, researchers, policy makers, and other key players in the education sector. Dr Hastedt also serves as co-editor in chief of the IEA-ETS Research Institute (IERI) journal 'Large-scale Assessments in Education.'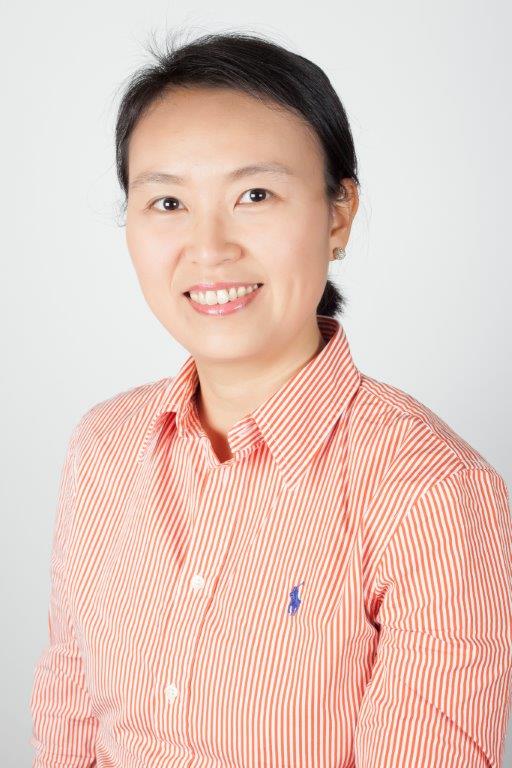 Qiwei He
Dr. Qiwei Britt He is a research scientist and expert advisor in the Center for Next Generation Psychometrics and Data Science at Educational Testing Service (ETS), where she oversees research projects focusing on methodology advancement in large-scale assessments (PISA, PIAAC and NAEP) with educational big data such as log data and unstructured textual data to extract meaningful patterns from individuals' behavior during learning and testing. She has been leading various projects funded by NSF, NCES and AIR regarding process data research, cross-national comparisons and combining new data source with psychometric modeling in educational assessments. The innovative nature of her research has received high recognition, including the 2019 Jason Millman Promising Measurement Scholar NCME Award, 2017 Alicia Cascallar NCME Award for an Outstanding Paper by an Early Career Scholar and acceptance into the OECD Thomas J. Alexander Fellowship.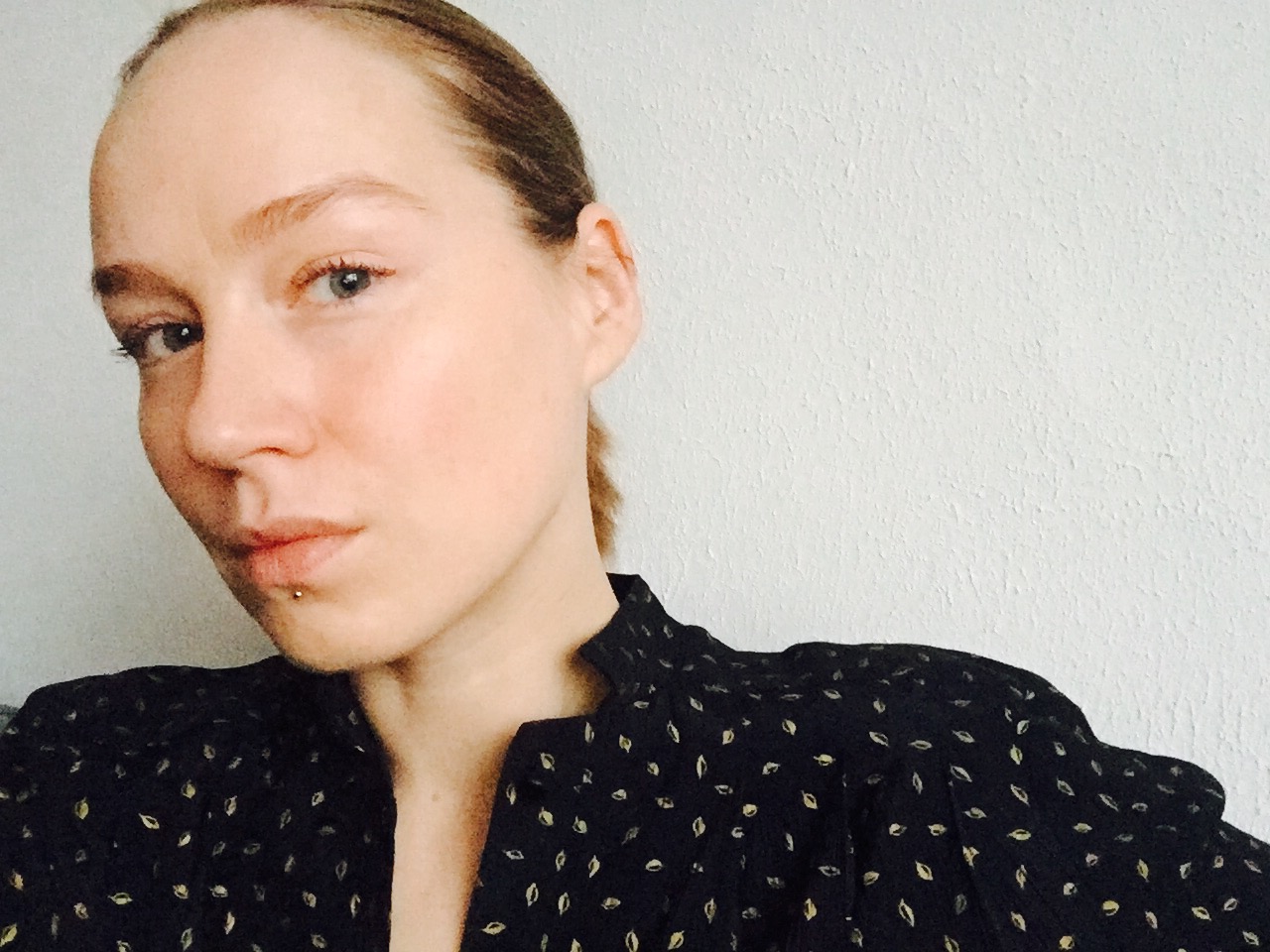 Saskia Keskpaik
Saskia Keskpaik is a data analyst and programmer at the Assessment, Forecasting and Performance Directorate (DEPP) of the French Ministry of Education. She serves as a project manager for technology enhanced items' development. Her key expertise is in process data analysis and big data analytics.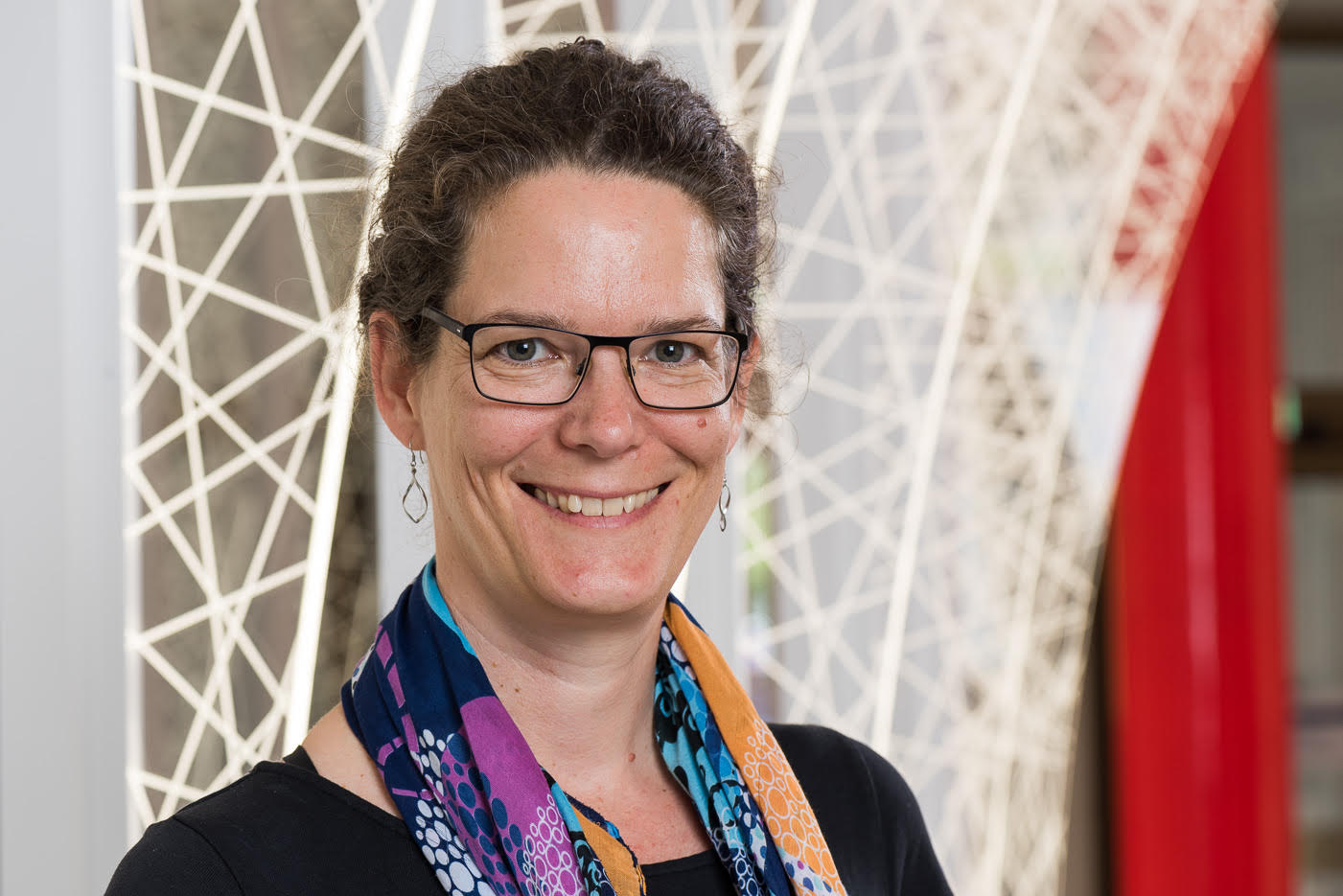 Frauke Kreuter
Professor Frauke Kreuter is Director of the Joint Program in Survey Methodology at the University of Maryland, USA, Professor of Statistics and Methodology at the University of Mannheim, and head of the Statistical Methods Research Department at the Institute for Employment Research (IAB) in Nürnberg, Germany. She recently co-founded the Coleridge Initiative, and the Mannheim Master in Data Science and Measurement.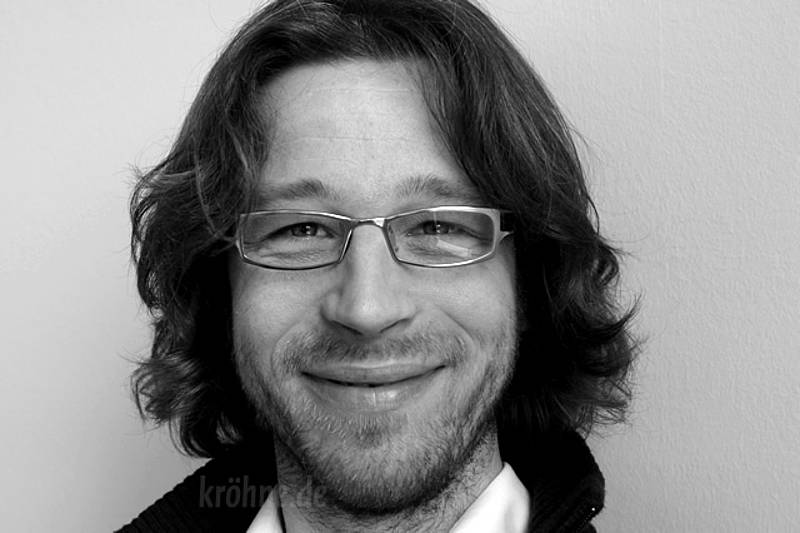 Ulf Kroehne
Ulf Kroehne is a postdoctoral researcher and coordinator at the Centere for Technology-Based Assessment (TBA), affiliated with the DIPF | Leibniz Institute for Research and Information in Education. He developed the Multidimensional Adaptive Testing Environment (MATE) and is currently implementing LogFSM, an R package for the analysis of log file data using finite state machines. His research interests cover latent variable models, causal inference, mode effects, adaptive testing as well as log and process data.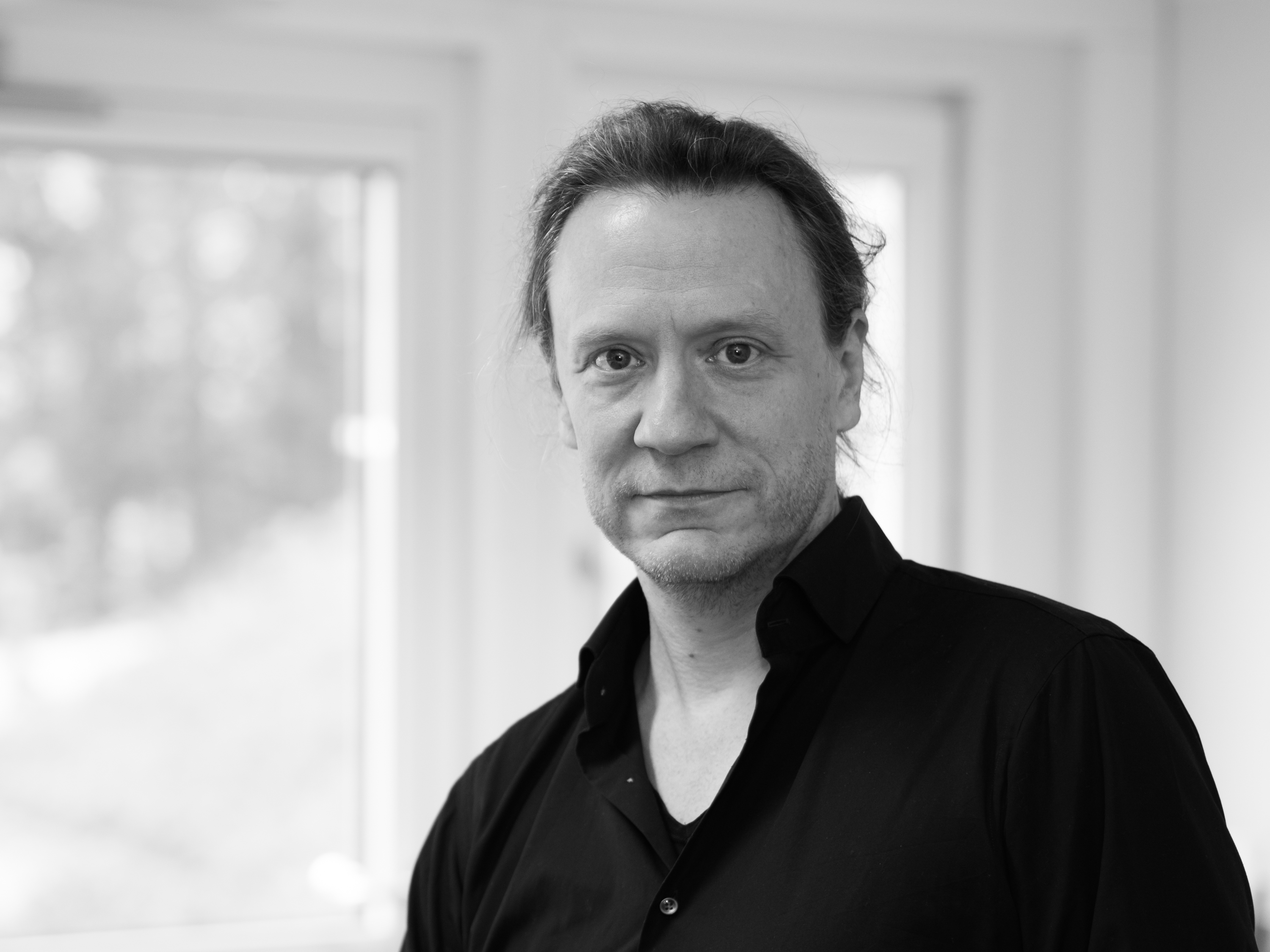 Johannes Naumann
Johannes Naumann studied Sociology and Psychology at Goethe University Frankfurt, obtaining his MA (Diploma) in Psychology. He moved to the University of Cologne to obtain his PhD, working as a research associate, and later a senior research assistant, on a project on linear text and hypertext comprehension. Afterwards, he was a senior researcher at DIPF, contributing to conceiving, analyzing, and reporting PISA's first CBA in reading, the Digital Reading Assessment. After being an associate professor of Educational Science with a focus on quantitative methods at Goethe University, he is now a full professor leading the Group for Research Methods in Educational Science at Wuppertal University's Institute of Educational Research.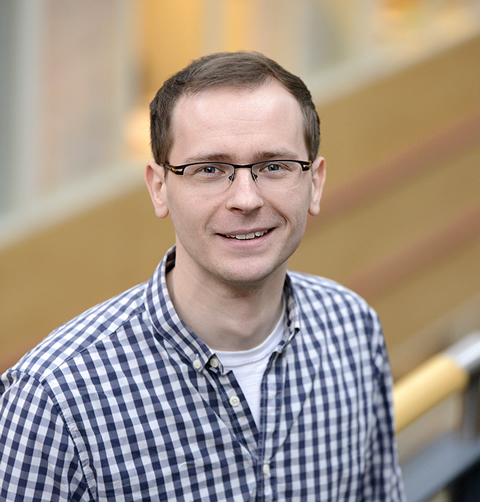 Ronny Scherer
Ronny Scherer is affiliated with the Centre for Educational Measurement at the University of Oslo (CEMO) in Norway. His research interests cover psychometric research syntheses and meta-analyses, multilevel structural equation modeling, and technology-based assessments.

Heiko Sibberns
Heiko Sibberns is a Senior Researcher Advisor at the IEA-Hamburg. He has a teachers degree for upper secondary education and extensive experience in the field of international comparative studies in Education. He worked for many years at the data processing unit of the IEA Reading Literacy Study. 1994 he became a co-director of the IEA Data Processing Center (later renamed into IEA Hamburg). He was bearing responsibilty for all national projects conducted by the IEA DPC. In 2013, Mr. Sibberns became director of IEA Hamburg-a position he hold until October 2019. Mr. Sibberns is a member of the IEA Technical Executive Group.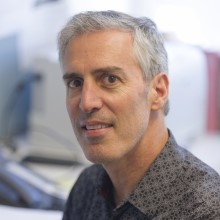 Stephen Sireci
Stephen G. Sireci, Ph.D. is Distinguished University Professor and Director of the Center for Educational Assessment in the College of Education at the University of Massachusetts Amherst. He is known for his research in test construction and evaluation; particularly issues related to validity, test bias, cross-lingual assessment, standard setting, and computerized-adaptive testing. He has authored/coauthored over 130 publications, and is the co-architect of the multistage-adaptive Massachusetts Adult Proficiency Tests. He is a Fellow of the American Educational Research Association and a Fellow of Division 5 of the American Psychological Association. He is on the editorial boards of Applied Measurement in Education, Educational Assessment, Educational and Psychological Measurement, the Journal of Educational Measurement, and Psicothema.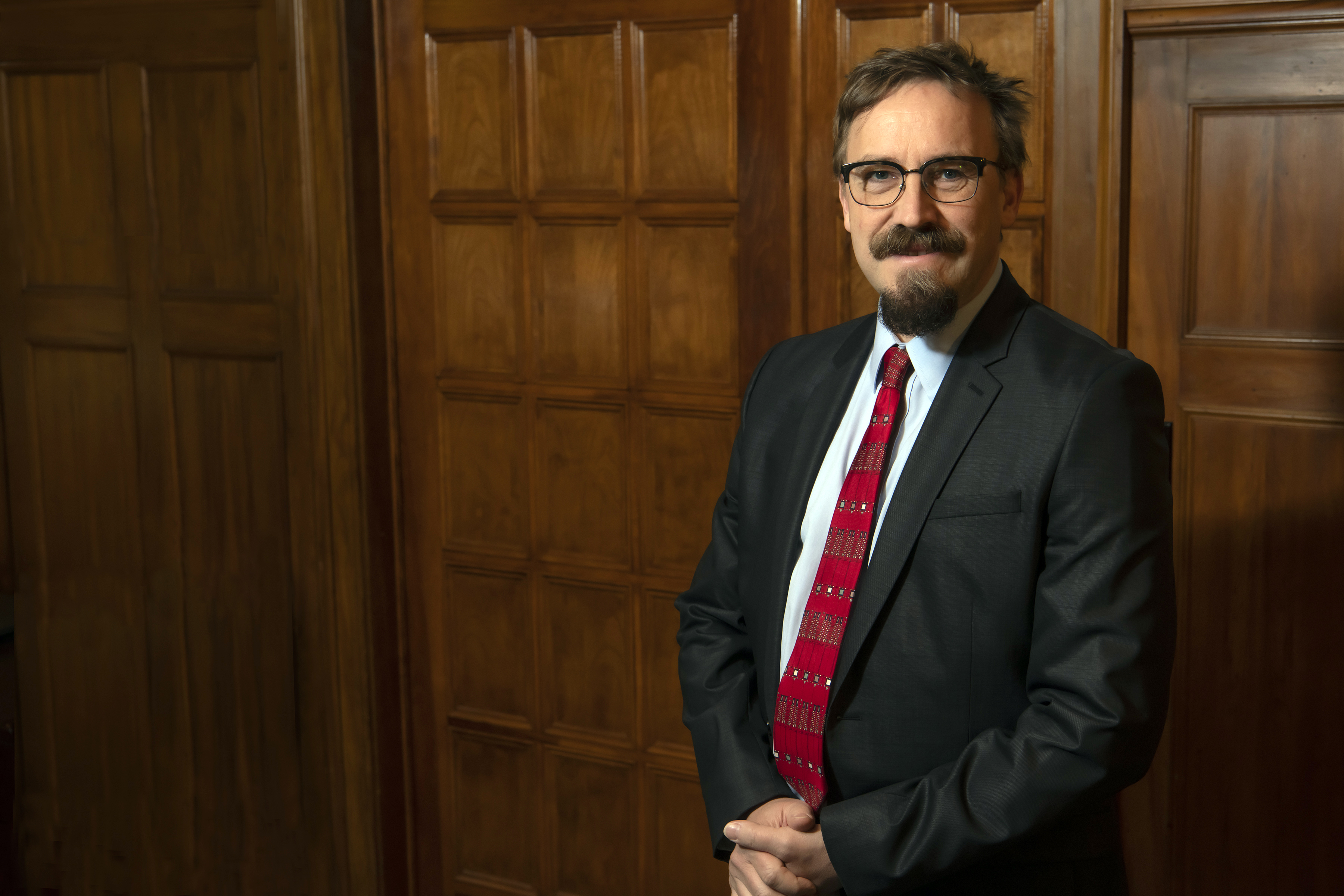 Matthias von Davier
Matthias von Davier joined the Lynch School-hosted TIMSS and PIRLS International Study Center (ISC) in Spring 2020. He has been named the J. Donald Monan, S.J., University Professor in Education effective in fall 2020. Prior, he held the Distinguished Research Scientist position at the National Board of Medical Examiners (NBME) since 2017. Since 2019, he serves as the executive editor of Psychometrika, and serves as co-series editor for book series on methodologies of educational measurement and assessment. From 2013-2018, he served as editor-in-chief of the British Journal of Mathematical and Statistical Psychology. Von Davier authored more than 130 articles and research reports, and published several edited volumes on topics ranging from research on an applications of classification and clustering to latent trait models, estimation methods, computational methods, deep learning, and process data analyses.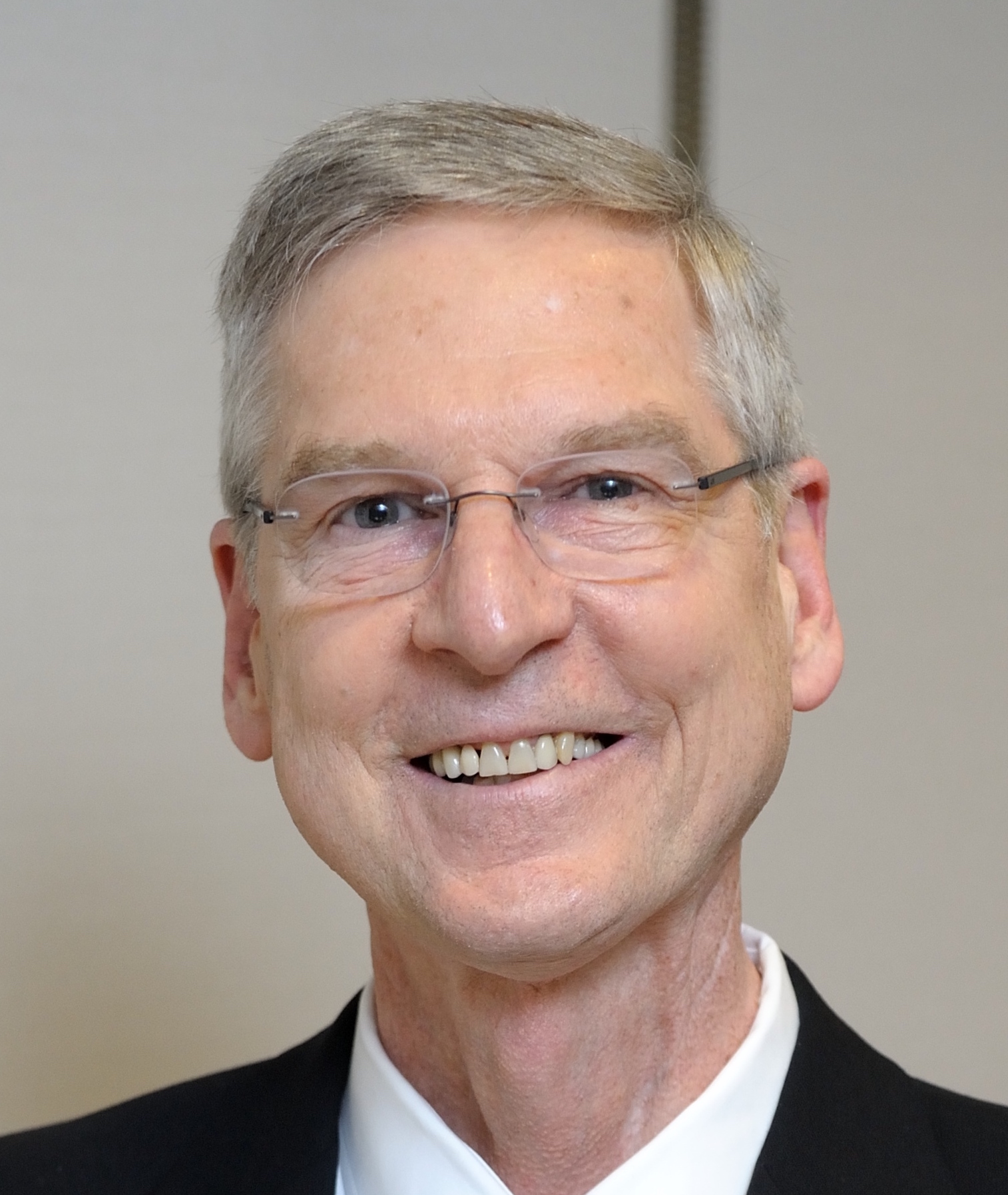 Steven L. Wise
Steven Wise is a Senior Research Fellow at NWEA. Dr. Wise has published extensively during the past three decades in applied measurement, with particular emphases in computer-based testing and the psychology of test taking. In recent years, his research has focused primarily on practical methods for effectively dealing with the measurement challenges posed by test taker disengagement on achievement tests.